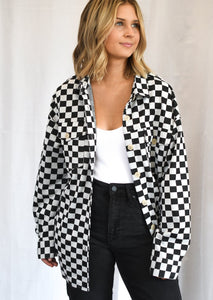 we have missed some checkered too! sooo we are bringing you a little sprinkle in this drop. it's the perfect weight for transition of the seasons! The checkered trend is still here and we so happy about that it. 
not super heavy - not super light :)
more flowy - cotton like, not a denim style jacket!